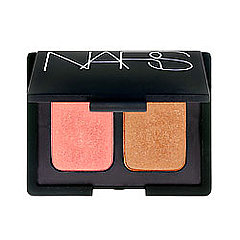 This is kind of a epiphany moment to my earlier post about the best of NARS. Turns out, NARS has a duo with Orgasm blush and Laguna bronzer. I'm almost dumfounded by how amazing that is.
I feel like most of the time, an idea like this is something that us beauty addicts cry and wish for but dont realistically expect considering how amazing it would be.
But here it is. It retails for $38.
I'm still not getting it. I'm on my personal version of 10 Pan. I said that when I got the basics of all things makeup I would rev my engine in another direction for a while. So the time has come.
Boo.